Lift Safety Signs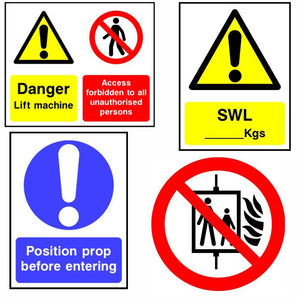 Lift Safety Signs and Escalator Safety Signs manufactured by SK Signs & Labels.
We have a range of Lift & Escalator signs to aid safe use for passengers through to warning signs for lift maintenance engineers. The signs are available in a variety of sizes and materials and can be customised for you.

We also engrave Lift Data plates on Engraving Laminates and Stainless Steel
There are also a range of Do Not Use Lift warning safety signs in the Fire Notice Action Safety signs collection and Emergency Escape Safety signs.

a few previous jobs completed by SK Signs ...