Home
→
Construction Safety Signs
Construction Safety Signs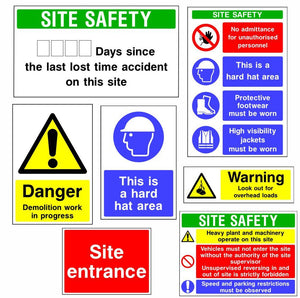 A selection of Construction safety signs, Site Safety signs and PPE signs manufactured by SK Signs & Labels in a wide range of sizes and materials.
We can alter sign sizes, messages, symbols, materials and add company logos if required.
We can also manufacture Site Hoardings,  please contact us with details and we will be happy to provide a quotation for you.
Engraved valve tags, engraved identification labels and engraved door signs may also be of interest and are available from the online store in a range of materials with optional fixings.

a few previous jobs completed by SK Signs ...