Home
→
Electrical Warning Safety Signs
Electrical Warning Safety Signs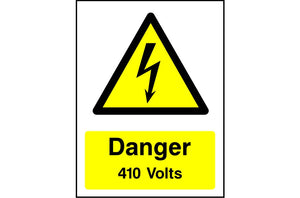 Electrical Warning safety signs, Electrical Danger safety signs, Electrical Hazard safety signs and Electrical Caution safety signs are manufactured by SK Signs & Labels in-house in a variety of sizes and materials.
As we make the signs to order we have the ability to alter the message, size or even add your company logo.
These signs are to warn of potential risks and should be Yellow and Black in colour and should have the level of threat in the corresponding message:-
Danger - High level risk which could result in serious injury or even death. Only to be used in maximum hazard situations.
Warning - Medium level risk where serious injury could occur.
Caution - Low level risk where injury could be minor to medium.
a few previous jobs completed by SK Signs ...