Home
→
General Mandatory Safety Signs
General Mandatory Safety Signs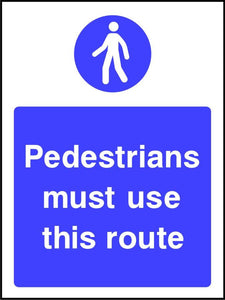 General Mandatory Safety Signs and Machine Safety Signs
Work place safety signs such as lift correctly sign, clean up spillages sign, guards must be used sign, report all accidents sign are all available in a range of sizes & finishes from our online store.

We can also customise these mandatory signs by adding Company Names & Logos and even supply at different sizes and on other materials.

"Health & Safety Regulations stipulate that mandatory signs must contain a white pictogram inside a blue circle. We have used the latest symbols to also comply with the recent EN ISO 7010 regulations, which are now in place across the European Union."
a few previous jobs completed by SK Signs ...